Star Patches
PRICING AND QUANTITY DISCOUNTS: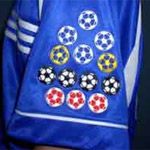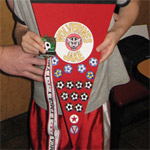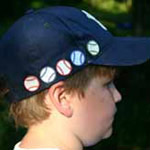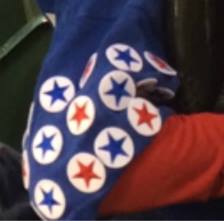 Motivational Iron-on Patches for All Sports, Schools & Camps
We sell motivational iron-on patches to every sport, schools, churches and camps. Coaches and Teachers use our patches for motivation. Coaches use them to motivate practice, hustle, improvement, teamwork, V for Victory, or whatever the coach wants. For ideas about how to use the patches see 15 Patch Handouts examples and ideas for using patches.
If you are a teacher, see Proven Ideas for a Student Motivation Program. We sell to many schools.
All our patches are one inch diameter, 100% embroidery, superior glue, and easy to Iron On. (click here for instructions and iron settings)
SHIPPING: We ship patches worldwide. Standard US shipping for patches is a flat $3.95 per order by First Class Mail. FREE Express Shipping on Orders over $250 anywhere in the world. Shipping is free for Sample Packs. For more details see Shipping Upgrades or click the Green links at the top of this page.
Orders Outside the U.S: Save 10% on orders shipped outside the U.S. at Save 10% on Orders to Canada & Other Countries
QUANTITY DISCOUNTS and SALES TAX: Quantity discounts are applied inside your shopping cart. Sales tax charges only apply for residents in TN. Sample Packs and Value Packs do not count toward quantity discounts.
Patches Are in Multiples of 10: You may only order patches in multiples of 10. (10, 20, 30, 40...)
Click here for 3 for $1.99 or 10 for $4.99 with Free Shipping
* Neon orange ** Metallic gold thread
---
---
---
---
---
---
---
---
---
---
---
---
---
---
---
---
---
---
---
---
---
---
---
---
---
---
---
---
---
---
---
---
---
---
---
---
---
---
---
---
Showing 1 to 38 of 38 (1 Pages)